…
For a better experience please change your browser to CHROME, FIREFOX, OPERA or Internet Explorer.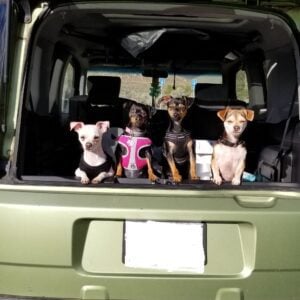 Last active : 6 months ago
I'm using the money from my puppies to get my dogs fixed and to help pay the cost of food, replacement milk, puppy pads, ect...... My main goal is to find the best homes for these sweet babies and to get my girl fixed so we dont have anymore puppies. These dogs are very sweet and loyal to owners and if socialized they will be great with visitors too. Mom and dad are the 2 on the left of my profile pic.
$150
Her name is dixie (can be changed but that's what I've been calling her and she reaponds). Beautiful coloring ...
Top