…
For a better experience please change your browser to CHROME, FIREFOX, OPERA or Internet Explorer.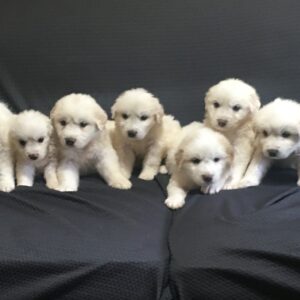 35973, Gaylesville, AL, USA
Last active : 2 weeks Ago
We have a mini farm. Bought a pair of Great Pyrenees dogs. Feel in love with this breed. If you don't know, they are usually all white, long haired, large sized, livestock guardians that sleep all day and bark all night to keep predators at bay. In a nutshell at least. They are super sweet mild tempered gentle giants. We wanted to share them with other farmers, so we started breeding them! Four years later, we are still selling puppies. We have two females and two males. We have bred the girls a couple of times. We love the puppies and try to make them farm to farm ready. Call to check litter availability.
Ad(s) posted by
hair.leanne
Rehoming fee reduced to $350. Puppies are getting older and will be ready to be in the fields with their own f...
Top