…
For a better experience please change your browser to CHROME, FIREFOX, OPERA or Internet Explorer.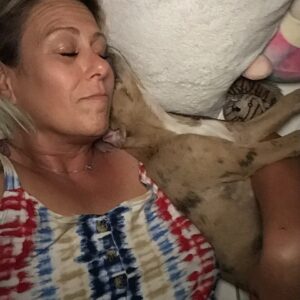 Anaheim, CA, USA
Last active : 2 months Ago
These LOVABLE baby pups are nothing short of perfect!! Raising to get accustomed to both indoor & outdoor day/night! Loving male & female babies have beautiful color combos & patterns, very affectionate, well behaved, are fun while actively playful with pets & people, fully eating solid high brand dry food….it's time for a new member to add to your family & drowned you in full companionship, love, & pure joy! We take these loving babies with us all over including walking on leashes, beach trips, various places to acclimate them to society! Also, all of the babies love going on drives, going to park/dog parks, and cruising with me on all kinds of errands!! Great in truck/car rides never get sick or anxiety etc!! Actually exited to go for drives!!! These wonderful pups have been riding in vehicles since very beginning therefor they usually fall asleep! Haha They are great around children, adults & other dogs!! Eating solid dry foods (canned as a treat now n then) but not picky eaters!! No aggression towards any sibling, other dogs, children or people while eating!! Interacted with them from day one so no aggressive behaviors at all!! Very loving and sharing demeanor!! Such an adorable troup of brothers n sisters!! Great personalities!! Also love watching movies & animal planet haha!! PLEASE HELP ME FIND MY FOREVER LOVING HOME!!!
Ad(s) posted by
Maureen/Casey Harrod
12 wk old puppies with 1st shots & dewormed. These LOVABLE baby pups are nothing short of perfect!! Raising to...
Top