…
For a better experience please change your browser to CHROME, FIREFOX, OPERA or Internet Explorer.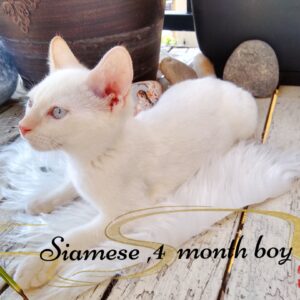 Arizona
Last active : 1 month Ago
Name:Flame birthday:6/15/21 breed:Siamese Male Mark:Flame point All vaccines are complete! Personality: This is a four-month-old boy, who is very clever, lively outgoing, and easy to close to people friendly. Feeding: Kittens weaned, can eat dry kitten food, he like to eat soup wet food. food brand are fancy feast petites. Use normal cat litter. pick up and delivery available!
No record found.
Top