…
For a better experience please change your browser to CHROME, FIREFOX, OPERA or Internet Explorer.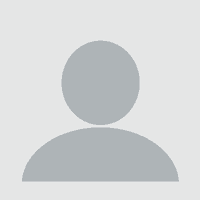 Last active : 2 months ago
Georgia Puppies Online opened their doors in Georgia in 2017, and we have been breeding dogs since 2004. We take pride in providing families with a place to find their next family member. We provide one on one time with our dogs so that they have an opportunity to ask us questions and bond with the puppies. We have an appointment only, boutique style business, so your time with us will not feel like a high-pressure sales situation like a typical pet store. We want our puppies to find the best family to fit their personalities, temperaments and breed. It is our goal to be of service to those individuals who have a passion for puppies, just like we do. We like to give our puppies names and care for them like family. We know their likes, dislikes, and personalities and love to see them get excited when they meet their new family! We love to have our puppies playing, socializing, and being loved on. We groom them in house, and ensure they are healthy, happy, and all of their needs are being met daily. We work closely with our local vet who checks all of our puppies before they go home. All of our puppies are up to date with their shots and de-worming's. Our vet gives them a through health check and ensures they are all thriving. You also receive your health certificate, along with our one-year health warranty. We encourage all of our customers to contact us and ask us any questions you may have about our puppies. We have lots of knowledge about different breeds so that we can help you select a puppy that will best fit your family and lifestyle. We can help you find a good fit whether your concern is allergies, energy level, temperament, if the puppy is good with kids or other dogs, or what puppy is best for your living situation.