…
For a better experience please change your browser to CHROME, FIREFOX, OPERA or Internet Explorer.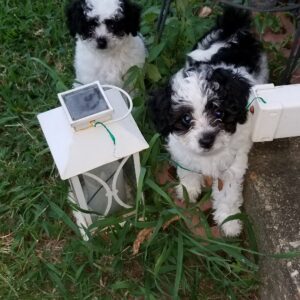 Hampton va
Last active : 2 days ago
Poochon pups Hypoallerge nic Parents premises ICA REGISTERED
Toy Poochon  (Poddle and Bichon) 5 to 7ish pounds Hypoallergenic  1st puppy shuts,deworm. Parents premises.Goo...
Posted: 1. September 2023
 Toypoodles/Bichon (Hybrid) Good with children.Very intelligent breed.  Hypoallergenic.  Parents on premises. ...
Posted: 1. September 2023
$1,200
ICA Bichpoo pups Parents on  the premises  Puppy shuts,deworm  Registered Hypoallergenic  Good with children a...