…
For a better experience please change your browser to CHROME, FIREFOX, OPERA or Internet Explorer.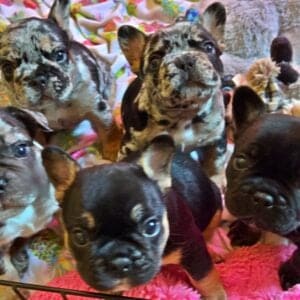 Mitchell, SD, USA
Last active : 2 months Ago
Hey everyone! I'm a small in home breeder I started with Bostons five years ago and had some Frenchtons and now I'm fully switched over to frenchies. They're raised with my son who is almost 8 and my daughter who is almost 15. We absolutely love having them but the time sure flys! So I'll try to start posting them sooner than later and I'll have future litters as well if I currently don't have any listed. I offer full rights sometimes but mostly I sell for pets at pet pricing. Thank you! -Kassity
May 17th we had these 5 beautiful frenchies. They are all fluffy carriers since we bred to a full fluffy stud ...
Top