…
For a better experience please change your browser to CHROME, FIREFOX, OPERA or Internet Explorer.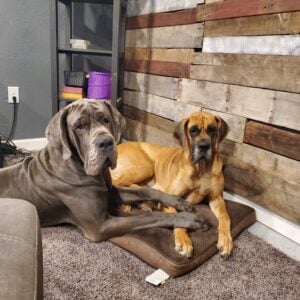 New Berlin, WI, USA (Waukesha County)
Last active : 3 weeks ago
My wife and I breed show and train great danes. We specialize in euro danes. Our current liter is by our blue shoe male hank. He is an international champion. He was imported from poland. The mom to our current liter is gretta. She is an international champion as well. She has also produced 2 champions. We believ3 in good balance and structural correctness but just as important is a smart calm willing temperament. All of our puppies are socialized and handled from birth.
Top