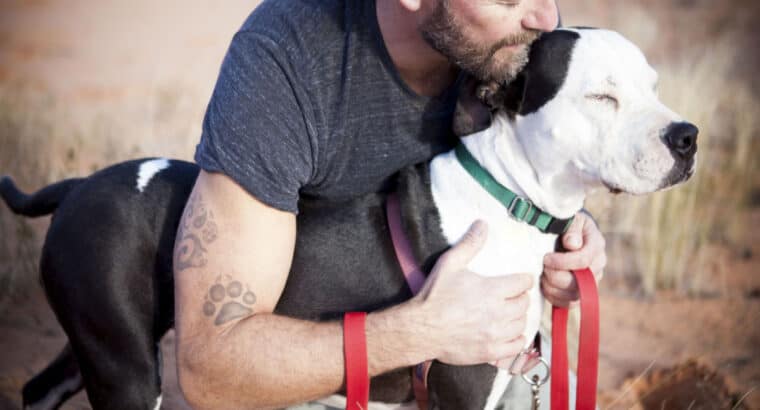 Dog Dads Need to Celebrate Too / Photo: Cindy Hughes Shutterstock.com
Fun Things to Do Father's Day with Your Dog
Is your dog your baby? It's ok to admit that you are the best dog dad ever! Dogs and their owners have a special bond and as a pet parent, you probably make your dog's life extra special. Some people might say jokingly that your dog has a better life than you. Chances are your dog appreciates you more than you will ever know so make sure you treat yourself extra special on Father's Day!
Here are fun things you can do with your dog on Father's Day.
Go to the Beach with Your Dog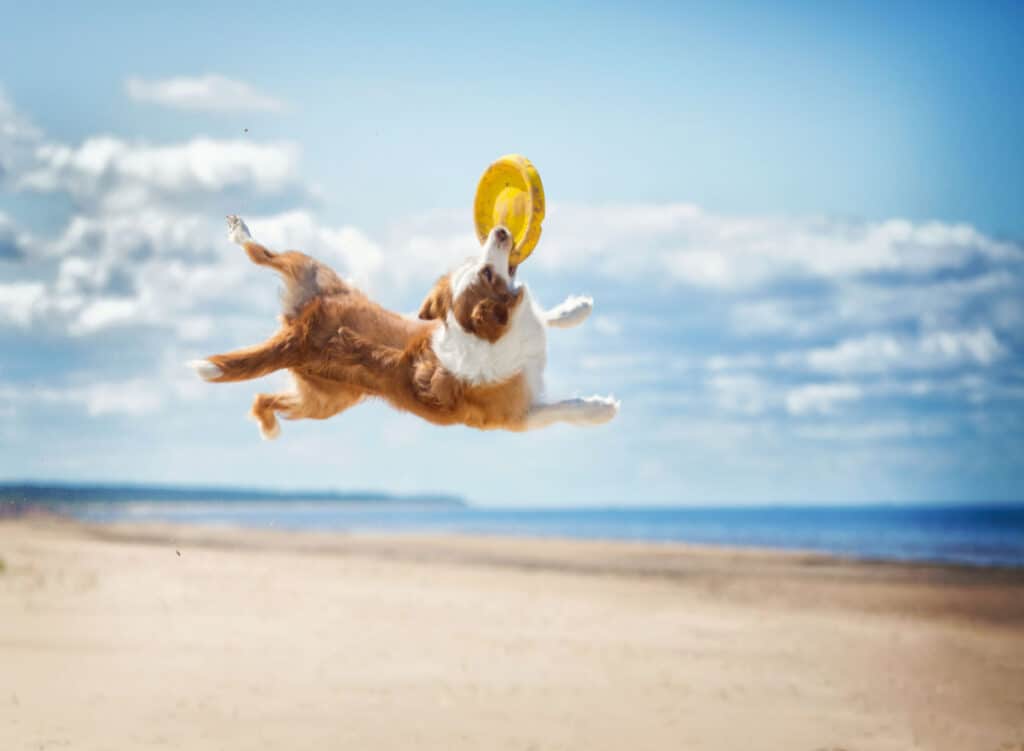 A fun day at the beach splashing around in the water and playing fetch or Frisbee is a great bonding experience. Make sure you put a doggie life vest on your dog when you are swimming in the water to prevent them from drowning. Some dogs are strong swimmers but the ocean is unpredictable and you need to keep your dog safe. If you enjoy surfing or paddleboarding, you can put your dog on the board with you for extra fun!
Go Hiking with Your Dog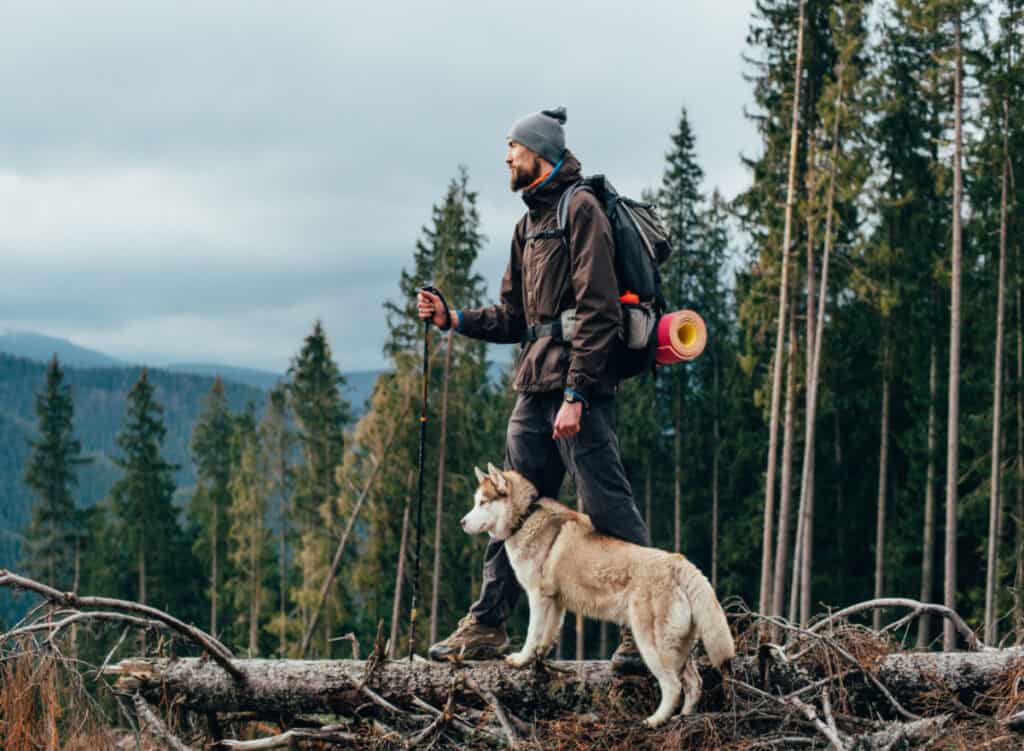 Your dog is domesticated now and enjoys living indoors with you. They experience pampering such as cool air conditioning during summer and warm heat during the winter. They have their meals and treats served to them in bowls that are clean and bacteria-free. They have easy access to freshwater every moment of the day. In the past, dogs lived in the wild and used their natural instincts to survive. They were part of a pack and dug holes to create dens for safety from predators and to have puppies.
While your dog doesn't need to hunt for food, dig a den for safety or use any of their natural instincts as a domesticated pet, their true instincts and skills still live on inside their mind.
Hiking is an excellent way to allow your dog to use their natural instincts to navigate through nature, sniff, listen, taste, and guide you on a path of adventure. You can also play scavenger hunt with your dog by hiding their favorite treats in nearby places and allowing them to hunt for their reward.
Go hiking with your dog this Father's Day and allow them to lead you on a path their natural instincts guide them towards. You might be surprised where you end up and what you see.
Play Fetch at the Park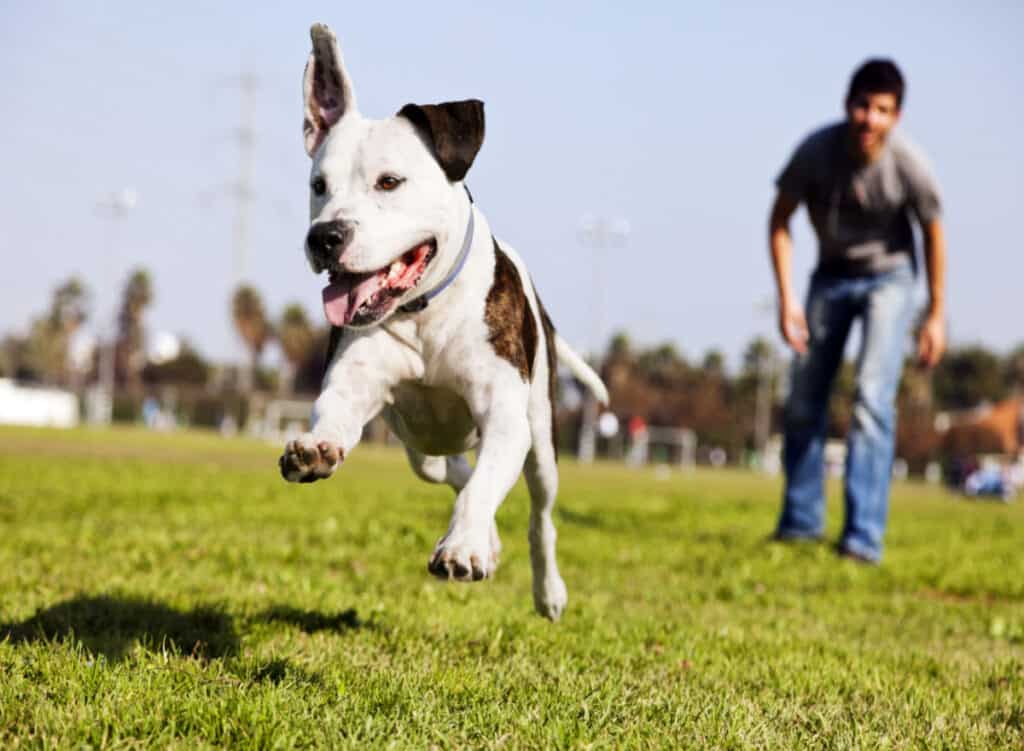 Dogs love to play fetch and it creates a strong bond between you both. If you have to work on Father's Day or have limited time. Go to a local park and play a game of fetch for a while. Bring along a ball or your dog's favorite toy and have some fun!
If the park has a food vendor, treat yourself to something tasty. Or, you can pack a picnic and bring it along with you to the park. If you pack a picnic, make sure you include treats and freshwater for your dog.
Sometimes pet parents are too exhausted to play fetch with their dogs. If you don't have the energy to play, bring your dog to a dog park and allow them to run around with the others. This will give you time to relax and have some fun conversations with the other pet parents.
Go Boating with Your Dog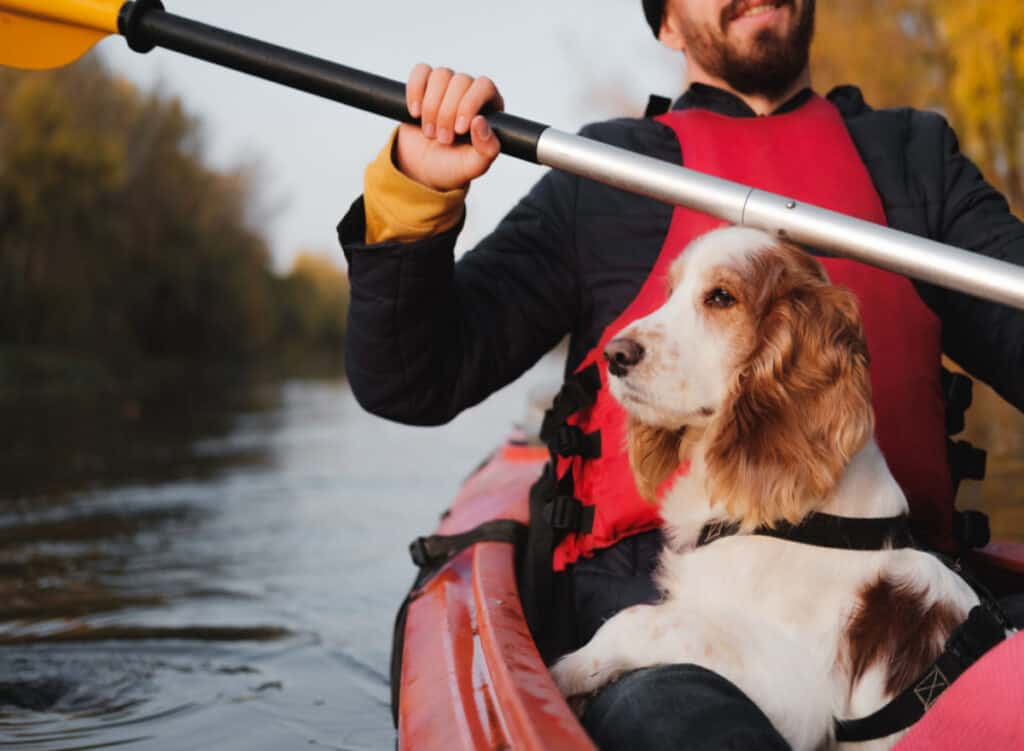 Dogs love spending time with their pet parents and if boating is one of your favorite things to do, invite your dog along. There are a variety of boats you can take your dog on and have lots of fun. You can go fishing or explore the seas in any size boat with your dog by your side. You can even bring your dog on a kayak with you.
If you decide to go fishing, you can invite your friends along and ask them to bring their dogs. However, make sure you dog-proof the boat by removing small objects and placing pee pads in designated areas for the dogs to use the bathroom.
Whatever boating adventure you decide to do make sure you put a life vest on your dog for safety.
Honoring yourself as a great dog dad is an excellent way to create another bonding experience with your dog. You can have lots of fun celebrating each Father's Day starting with your first when your dog is a puppy. Try to take a picture each year on the special day so you can create memories to keep forever. It will also show your dog's growth from puppyhood to adulthood.
Are you ready to celebrate a Happy Father's Day with your dog? Start planning your adventure today!