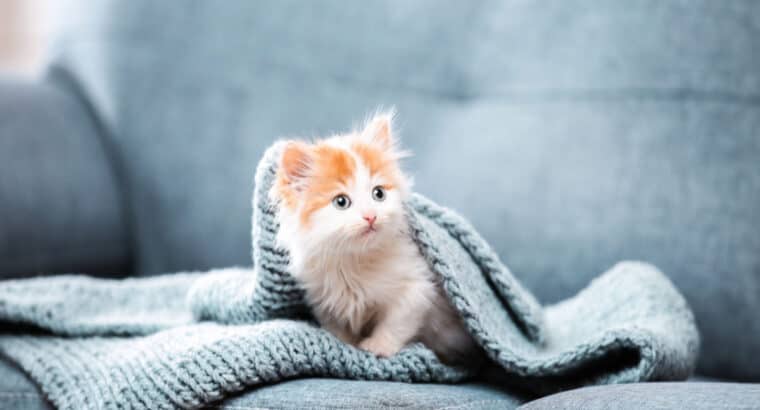 Kittens Need Time to Adapt to their New Environment / Photo: 5 second Studio Shutterstock.com
How to Prepare to Bring Your Kitten Home
Excitement fills your home when you are getting ready to welcome your kitten home. Most kittens are leaving their mother and siblings for the first time and arriving at your home. They will most likely feel scared and curious as they adapt to their new environment.
It's essential to give your kitten guidance, rules, and lots of cuddles to help them feel secure and happy with their new family. As a pet parent, you need to plan ahead to ensure everything is in place just in time for your new furry family member to arrive.
Here's how to prepare to bring your kitten home.
 Kitten Proof Your House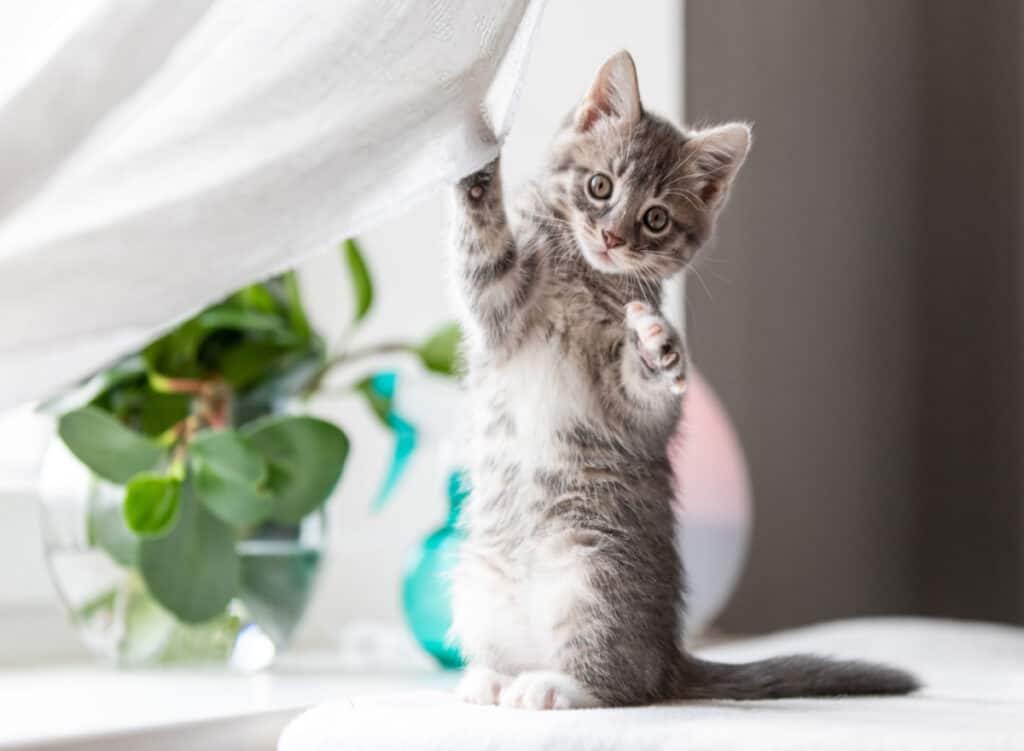 When you first bring your kitten home they will be small and not able to climb on countertops yet so you have time to kitten proof those later. However, your kitten will be able to reach everything on the floor including house plants, electrical sockets, small objects, carpets, decorations, and more.
It's important to remove all toxic plants from your home before your kitten's arrival. If you plan on letting your kitten explore your yard, you need to remove the toxic plants from there too.
You also need to remove small objects that might be on the floor such as children's toys, Lego pieces, puzzle pieces, and anything else that could cause your kitten to choke.
Kittens explore their new world by running around sniffing and licking everything so make sure they don't come into contact with anything that could cause them harm.
Tip: Use covers for the electrical outlets and hide the electrical cords under carpets to prevent your kitten from chewing on them and getting injured.
Choose a Veterinarian for your Kitten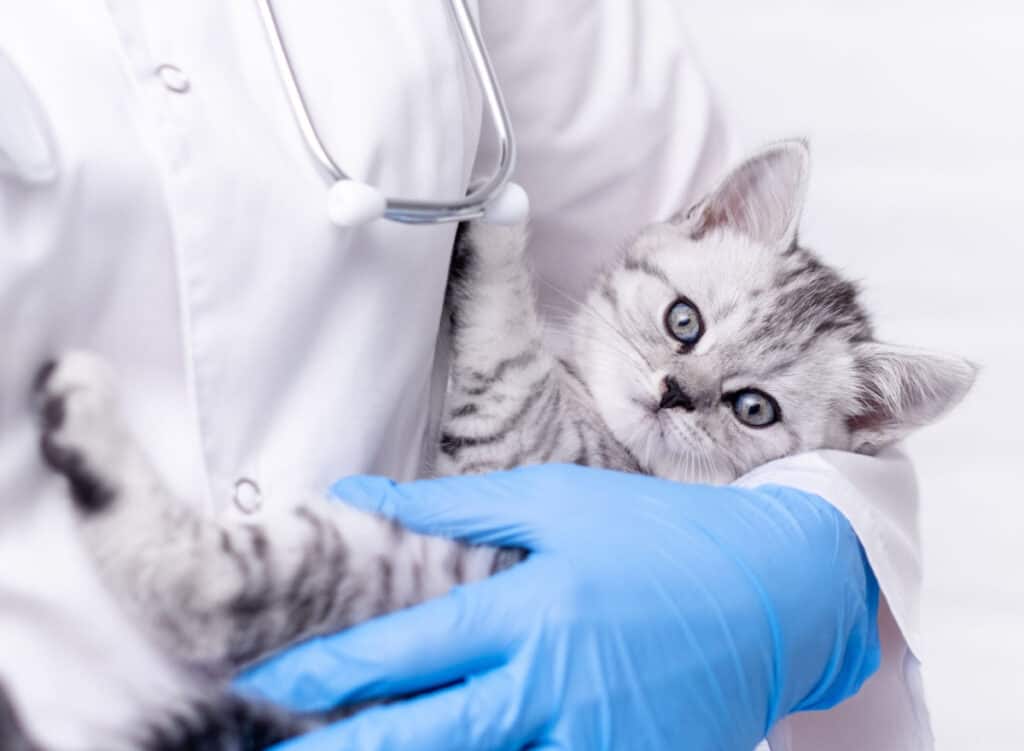 Research local veterinarians by looking at their websites and narrowing down your choices. Make sure the veterinarian is licensed, experienced, and has good reviews. Check the reviews online about other customers' experiences with the veterinarian.
Not all reviews will be positive but you are looking for at least 90% positive reviews. Also, look for reoccurring complaints coming from different customers. If you notice many customers complaining about the same problem, there is a chance you will experience it too. At this point, it's best to look for another veterinarian.
As you narrow down your list, call the offices and speak to the staff that answers the phone. Do they have a kind courteous demeanor? Do they sound attentive? Ask if you can visit the facility briefly to help you decide if you want to take your kitten to that office.
Once you choose the right veterinarian for your kitten, put their contact information in your cell phone contact list so you always have it handy.
Food, Water, Treats and Bowls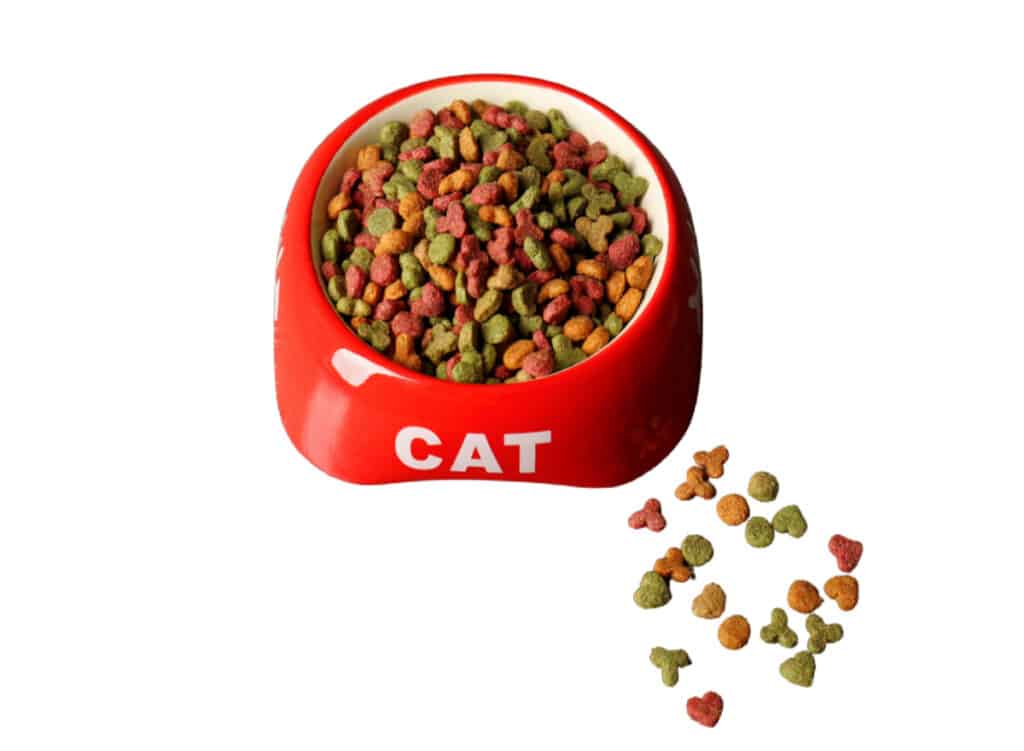 Choose food and water bowls that are the perfect size for your kitten to easily use. Then find the right spot to create an eating station for your kitten. It's important to always feed your kitten in the same spot every time so they know where to go for food and water.
If you move the bowls around to different locations or rooms in the house, you will confuse them and interfere with their eating schedule. As your kitten grows and requires more food they will need larger bowls but always keep them in the same spot of the house.
Choose a healthy diet for your kitten by following nutrition guidelines established by the veterinarian and using the information located on pet food packages.
Kitten Bed and Crate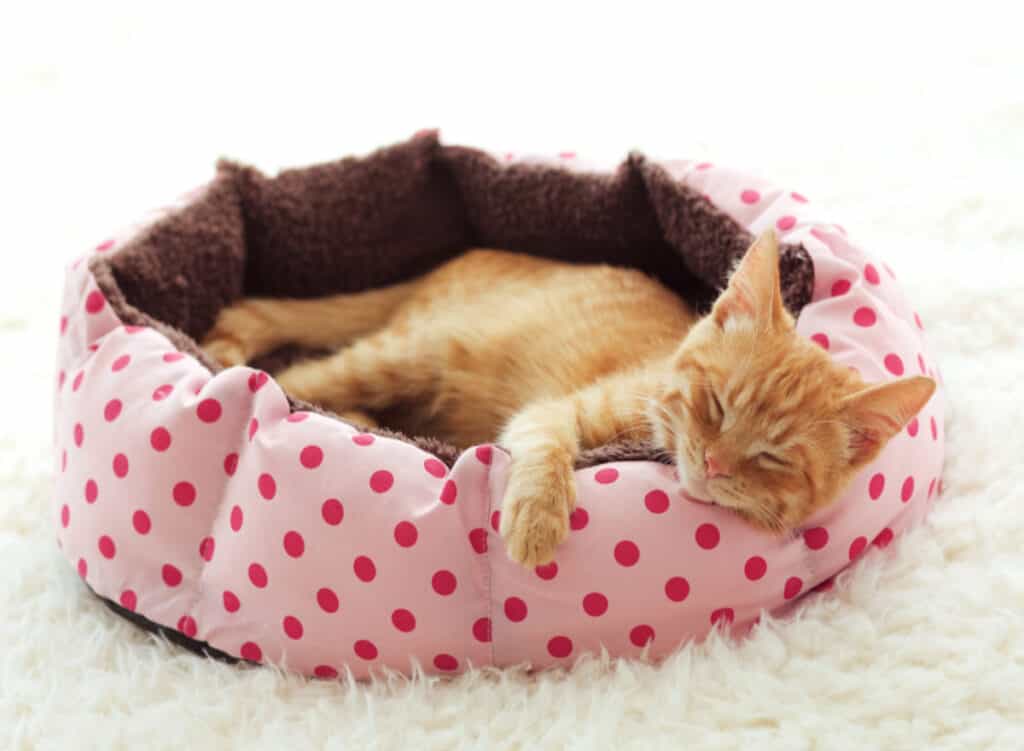 Your kitten is used to snuggling side by side with their siblings in a warm cozy bundle. This will be the first time they are sleeping alone in a strange environment. Providing them with a cozy bed that helps them feel safe and snuggled like when they slept next to their siblings will help them adjust easier.
Some cat beds have faux fur on them to mimic the feeling of their siblings and mother's fur. These beds are excellent for kittens that are missing their siblings.
Place the bed in a safe spot that doesn't have a lot of foot traffic. An isolated spot in the living room or your bedroom is ideal. You can also purchase a few beds and place one in the kitchen, living room and your bedroom to give your kitten sleeping choices.
Some kittens might feel homesick for their siblings and cry until you pick them up and bring them into your bed where they will feel safe. As a pet parent, you might not be able to resist your kitten's cries but keep in mind if you do this, they will most likely always want to sleep in your bed.
Kitten Toys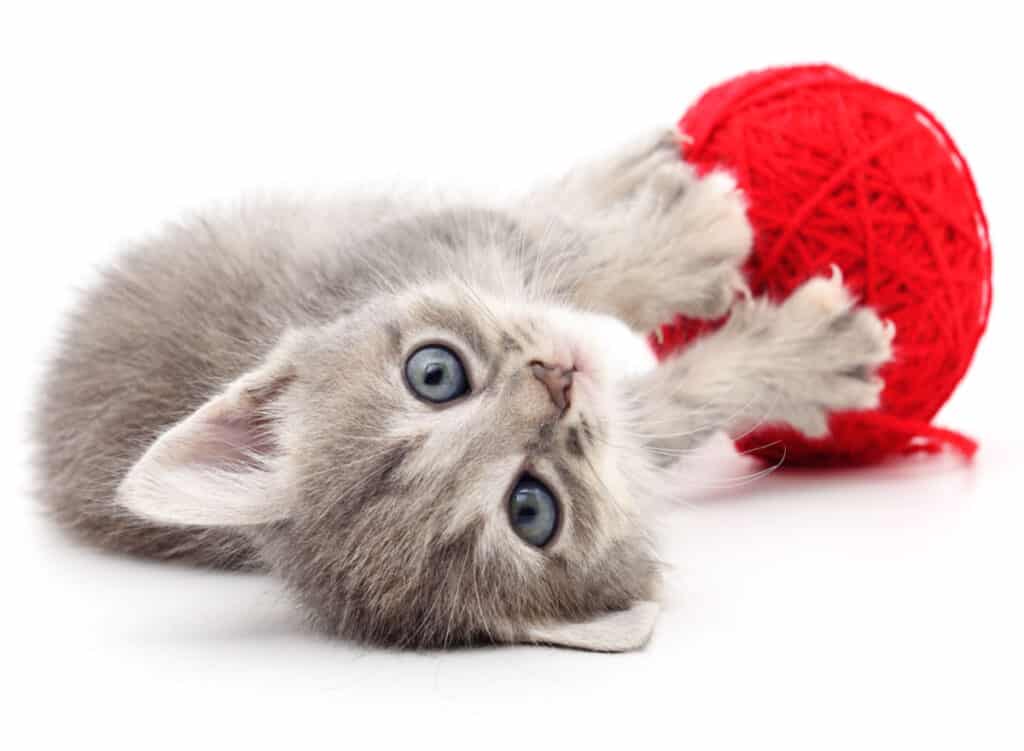 Toys are important for kittens because it stimulates their mind, encourages development, teaches them to use their skills, and keeps them entertained. Your kitten will be active and providing them with plenty of toy options is recommended.
Now that you know how to get prepared to bring your kitten home, get started making your decisions and setting your plan into action. Your goal as a new pet parent is to provide a clean, healthy environment for your kitten to thrive and live their best life.