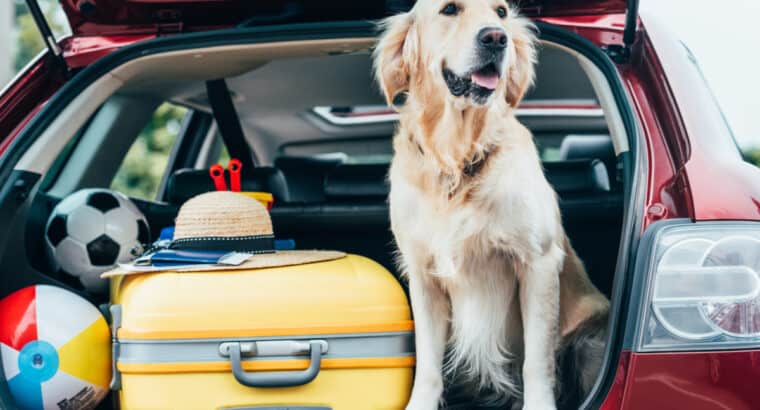 Traveling with Your Dog Requires Careful Planning / Photo: LightField Studios / Shutterstock.com
How To Take Your Dog On A Road Trip
Do you want to take your dog on a road trip? Traveling side by side with your furry best friend is a new adventure many pet parents are excited to begin. Traveling with your dog requires careful planning and is highly rewarding. Your dog needs to feel safe, calm and have their basic daily needs met such as food, water, and exercise. However, there's much more to it, and here is how you can travel with your dog and enjoy the trip together!
Identification Tags and Vaccination Records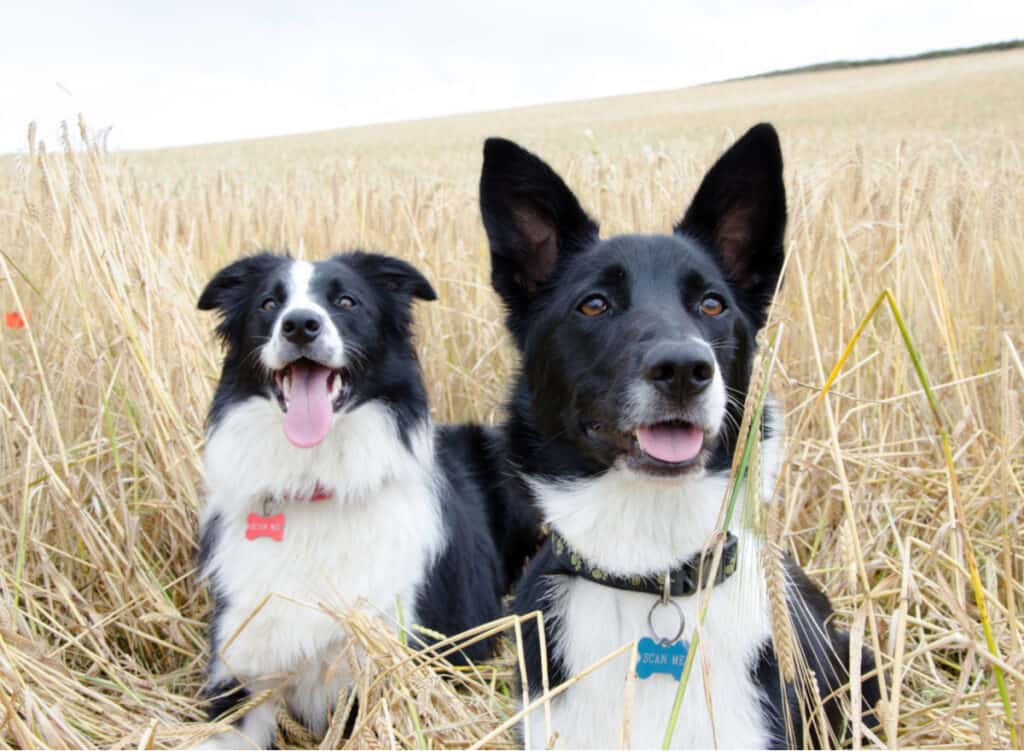 The first place you need to begin your preparation for your road trip with your dog is updating their identification tags. Since you will be traveling far from home it's wise to include your cell phone number and medical information on the identification tags. Also, add any important information about your dog that a stranger needs to know while caring for them until you arrive to pick them up.
Visiting the veterinarian for a checkup before the trip is recommended as well as updating vaccinations if needed. Most hotels and lodging require proof of up-to-date vaccination records to gain access to your room. Keep the record in a zip-lock plastic bag to prevent it from getting damaged during the trip. It's best to carry the information with you in an easy-to-reach place.
Food and Water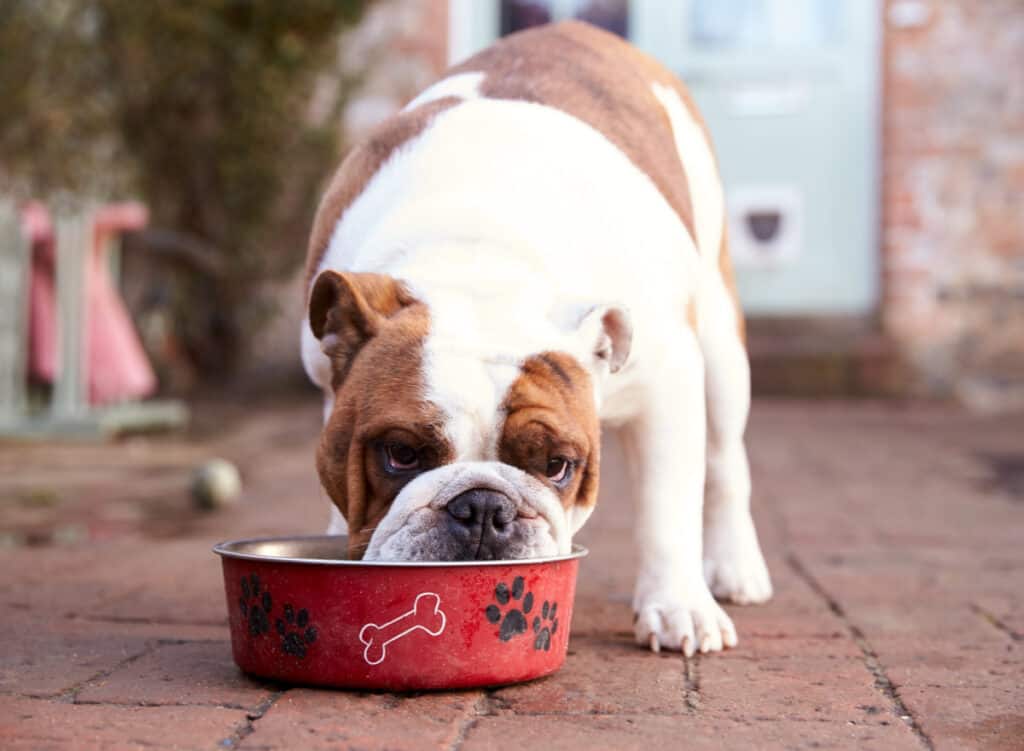 Your dog needs to maintain their food and water schedule while on the road trip. A portable water bowl that is easy to use anywhere is the best option for providing your dog with fresh water on the go. Don't depend on having access to freshwater while on your trip, instead bring along bottled water to ensure your dog has immediate access to safe and healthy drinking water.
Canned Dog Food
If your dog eats canned dog food, you need to pack enough to last the entire trip. It's wise to add a few extra cans in case your trip becomes longer than expected.
Kibble Dog Food
An excellent tip for bringing along dry kibble is to fill a 10-pound re-sealable food bag. It helps the food stay fresh and prevents insects, ants, and other critters from destroying the food. You must pack enough for each of your dogs separately to ensure they consume enough nutrients and vitamins to give them energy on the trip.
Raw Dog Food
Many pet parents have turned to feeding their dogs a raw food diet. This diet often consists of raw meat, vegetables, and fruits. While the fruits and vegetables are easy to carry along in a cooler with ice the meat portion of the diet can become dangerous for your dog to eat while on the go. In this case, you need to replace the raw meat portion of your dog's diet with canned or kibble dog food. Choosing organic canned and kibble options is ideal for dogs accustomed to eating a raw diet.
When changing your dog's diet, you need to begin making the adjustment a few weeks before your road trip begins to give your dog's digestive system time to become familiar with the new food. The best way to make the switch is to gradually implement the food into your dog's already existing diet. For example, if your dog eats a raw diet, remove a small portion of the raw meat and replace it with organic wet canned dog food.
The goal is to gradually build up to total replacement of the original food so they don't experience stomach upset or digestive issues during the trip. The same gradual method needs to be used once you arrive back home from your trip. 
Toys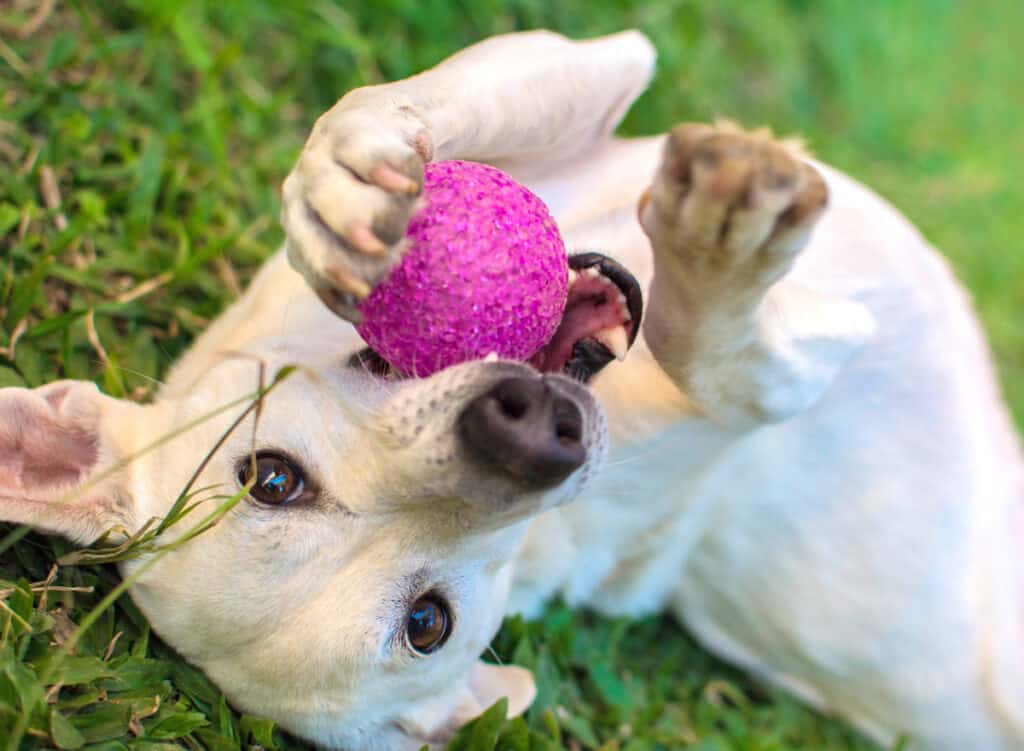 Dogs are intelligent and they need to keep their minds stimulated to prevent boredom. A bored dog often becomes mischievous resulting in chewing on car seats and anything nearby during a road trip. Prevent this from happening by bringing along plenty of toys for your dog.
Interactive toys and treat-dispensing toys are excellent choices while riding in the car. A dog can happily spend up to an hour trying to get their treats out of a toy-making traveling easier for the pet parent and other passengers.
It's also essential that you bring along your dog's favorite toys to help them feel comfortable and prevent them from becoming homesick.
Medical Preparation and First Aid Kit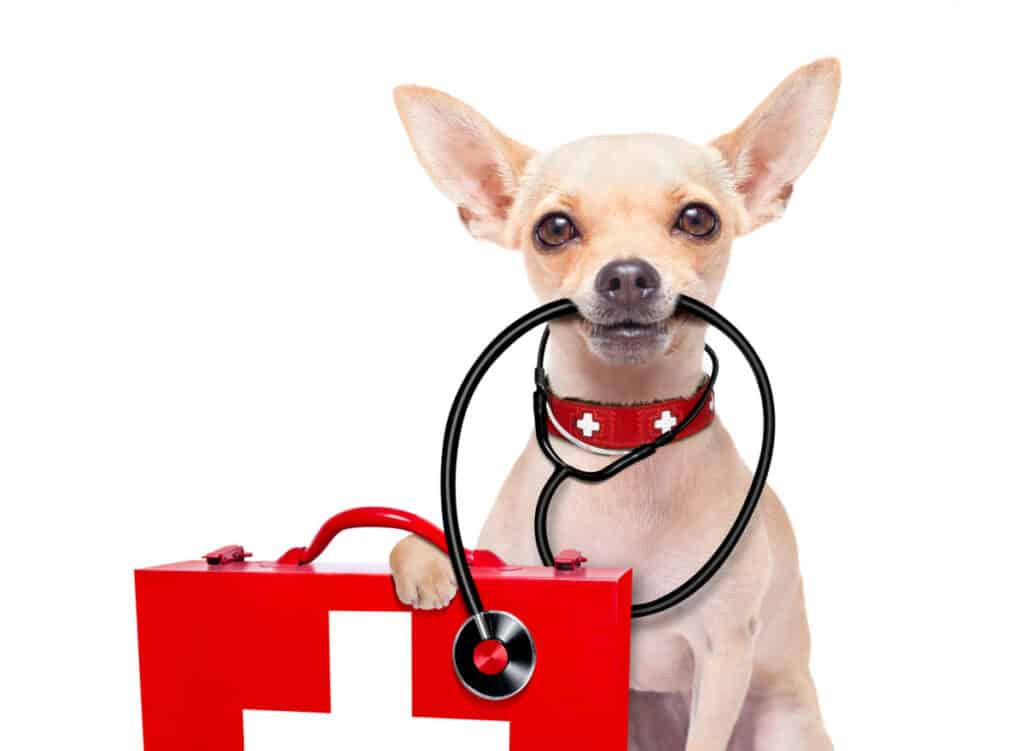 Sometimes accidents do happen and you must be prepared at any moment to care for your dog. You can purchase an already prepared First Aid Kit online or at your local pet store. However, if you are creating your own kit, here are essential items to have in case of an emergency. 
Phone numbers and addresses to veterinarians and animal hospitals in your destination city. 
Hydrogen peroxide
Antibiotic ointment
Rubber gloves
Gauze
Medical tape
Scissors
Pet grooming wipes
Paper towels
Prescription medication 
Flashlight
If your dog takes prescription medications or dietary supplements, you need to ensure there is enough to last your entire road trip plus one week. Filling prescriptions two weeks prior to your departure is recommended. 
The final preparation you need to do when traveling with your dog on a road trip is to invest in a durable collar and leash. Make sure your dog's collar and leash are in good condition. It's also important to bring along plenty of poop bags to ensure you can clean up after your dog every step of the way during your trip. 
Remember, your dog needs exercise during the trip so make sure you stop along the way to allow your dog to run around and get fresh air. Now that you know everything you need to make your road trip successful, install the doggie car seat in the car and begin your adventure!