Related pages:
Dogs for adoption
Puppies for adoption
You may also be interested in Dogs & Puppies for sale?
Here you will find filter options for breed and distance.
What Facts You Should Know About Getting Dogs for Free
The thought of a free dog has an almost irresistible allure, especially if you do not already have a pet. But then you remember someone wise in your life said, "There is no such thing as a free dog." The adage is true, but you can acquire dogs for free. You can even sometimes get a purebred dog with no upfront costs. Of course, all dogs then require food, toys, bedding, veterinary care, and other items to keep them happy and healthy. Moreover, you must research free dogs just as you would a litter of the most expensive French Bulldogs. Unethical breeders or careless adoption agencies can unload a dog on you that is fraught with costly behavioral and health problems.
Where to Find a Free Dog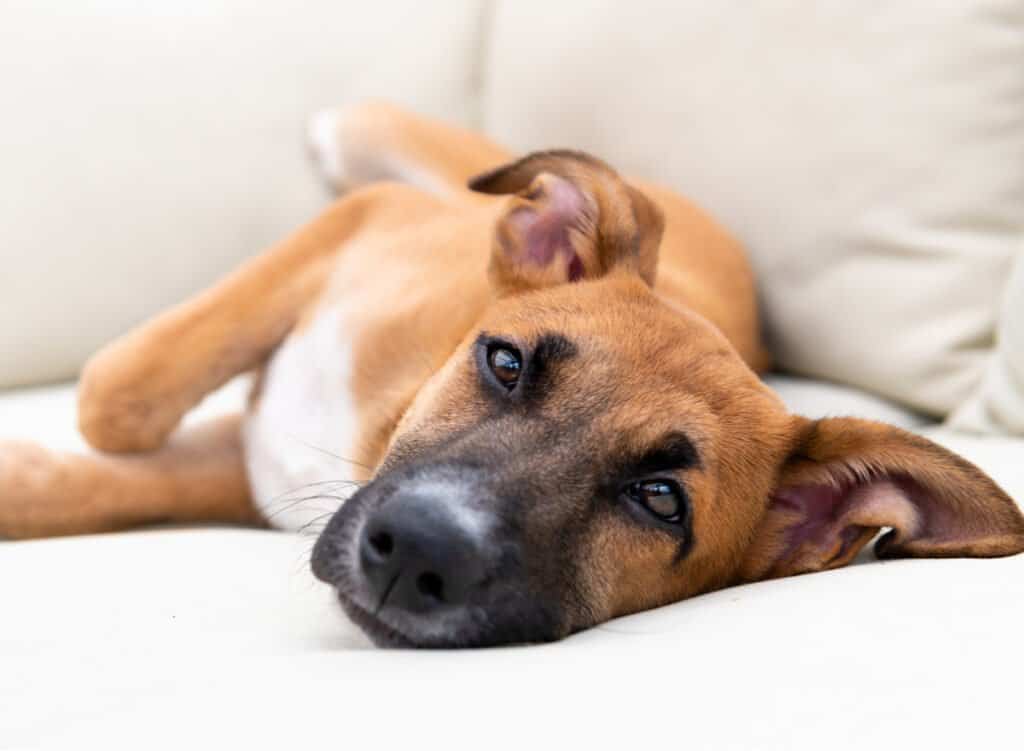 There are several sources where you may find dogs for free. On numerous occasions, you will find people who must rehome their pets because they can no longer take care of them. Pet owners can become desperate to get rid of a dog if they move, become ill, or can no longer handle the physical or financial challenges. However, you do not always have to rely on a chance encounter to get a free dog.
Petclassifieds.com – The list above shows free dogs that have been listed with us.
Humane societies – Difficult to get a pet at no cost anymore, but some dogs come with a very low price tag; You may have to pay for care the animal received before you took over ownership such as vaccines, neutering, and deworming
Adoption agency – Organizations that adopt pets may allow owners to run ads giving away dogs
Rescues – May not be completely free but you can often find purebred dogs through rescue associations
Neighbor or friend – Sometimes they have a dog they can no longer care for properly, but they may also have accidental litters
Find a stray – Take any stray to a veterinarian immediately for an examination and to check for a microchip; Check all strays for identifying information such as dog tags or tattoos; Do your best to establish there is no owner
Sellers May Have Demands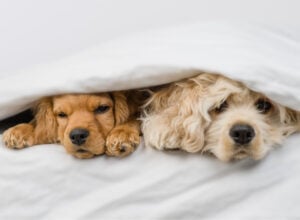 You looked through the classifieds and struck gold. You excitedly tell your friend, "I found a couple of people who have free dogs near me! They are puppies." What comes next? Just because a seller advertises free dogs does not mean they expect nothing from you, the next potential owner. Most dog owners care about where their pets end up. They love their dog and want it to go to a home as loving as the one they provided for however long. Others who have litters of puppies usually want them to grow up in happy and safe families. Prepare to answer some forthright questions and prove yourself worthy to take a special dog into your care. Also, shelters, adoption agencies, and rescues may screen you for your ability to properly care for a pet.
Your Environment
Most questions a seller will have will likely center around the type of environment you can provide.
Do you have a fenced-in yard?
Will the dog have plenty of space to exercise
What kind of home do you have
If in an apartment have you cleared a pet with the landlord
How many pets do you already have and what kind?
Do you have children? If so, how many and what are their ages?
An adoption agency may select a specific dog based on your answers. An individual seller of a Rottweiler may not give you the dog if he or she thinks you will run into problems with your landlord or neighbors.
Your Character
You can be the kindest and most generous person in the world. All a seller cares about is whether you can and will provide a loving and welcoming home for a dog.
Have you had a dog before? What breeds are you familiar with?
Will you provide training?
Can you socialize the dog?
Do you work out of the home? If so, how many hours? Do you have a plan for the dog while you are gone? Can someone come in?
Do you have the time to spend with the dog? Do you go on frequent trips? Can the dog come with you? Do you have a pet sitter?
What is your relationship with your veterinarian? Can we get a reference?
Are you willing to have your dog groomed regularly? Might apply to breeds with long or difficult coats. Will you provide grooming needs yourself, such as brushing, bathing, nail trims, dental hygiene, and ear cleaning?
What are your plans for the dog? Obedience? Herding trials? Schutzhund? Agility?
Some individuals or associations will ask you to neuter your dog if they have not performed the procedure themselves. They can ask that you show proof and see your failure to do so as a breach of contract. Activities you enjoy should fit what your dog can do. Facilities that can select a dog for you will not give you a French Bulldog if you want to do dock diving. Answering all questions honestly, no matter how invasive they seem, ensures the most ideal fit for you and the dog.
Economics
Be prepared that some people may ask about your finances. Again, intrusive questions are for the good of the dog and ultimately you.
Do you rent or own your home? Relevant to breed-specific legislation.
What is your monthly income? How much can you dedicate to the care of a pet?
What kind of dog food do you plan on providing?
Will you invest in pet insurance?
Do you have a pet emergency fund or plan to have one?
You the Buyer Can Have Expectations Too
Even though you stand to gain a free dog, never jump headfirst into a deal. Find out as much information as you can, especially in those cases where you will not be able to see the dog first. A dog's background and history reports may be extremely limited when coming from a rescue, adoption facility, or shelter. You likely will have close to no information on a stray. You can still arm yourself with questions.
How will a dog fit my lifestyle?
You should be able to get an idea if a dog can adapt to your habits and family if dealing with an adult. In puppy litters with unclear parents, it can be more difficult. You may be able to guess a little if the mother is still around.
What breed is the dog?
Is the dog small, medium, or large?
Does it like children? Has it had any exposure to children?
How old is the dog?
Has the dog had any serious health issues or major surgeries?
A shelter might be able to tell you if an animal has suffered from abuse or negligence.
What is the dog's disposition? Outgoing? Reserved? Friendly? Aloof? Warms with time?
Does it get along with other dogs? What about cats? Has it ever been with other pets or animals?
What is the dog's background? Hiking? Obedience? Jogged with the previous owner?
Is the dog healthy?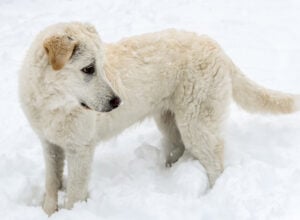 Try to get as much information about free dogs as you can although some facts may not be available. Ask about a dog's temperament as well as its physical health. If you can visit the dog, look for alertness, activity, and a glossy coat. Ask questions about any signs of illness such as dullness in attitude, the eyes, or coat, weakness, disorientation, signs of sedation, nasal or ocular discharge, or skin lesions. Young puppies should be lively and feel strong as you lift them. Note any indication of aggression or fearfulness. Some rescue dogs may cower in the corner from a less-than-fortunate background. Undertake any potential training challenge with caution, especially if you have children. You can ask how many times a dog has visited a veterinarian, whether it is neutered, and if it is up to date on vaccinations.
How to Provide a Great Home for a Dog
You do not have to own the largest house or even have the biggest yard to give most dogs a fantastic living environment. Educate yourself on specific requirements of different breeds and types. For example, does the dog you are considering tend to become overweight? Does it need more exercise than other breeds? Is it vulnerable to heatstroke? All domestic dogs have several basic needs. The list below emphasizes why no dog is ever free in a monetary sense.
High-quality food – Can be wet or dry; Commercial, homemade, or raw
Time – Require quality time, love, and attention
Exercise – Type-specific; Working and herding dogs require alot; Bulldogs and other short-nosed dogs are relatively exercise-intolerants; Toys generally do not need so much
Water – Fresh and available always
Grooming – At least weekly brushing; long fur needs more, some do better with haircuts; Trim nails, clean ears, bathing
Toys – Play time; Puzzles and games for mental stimulation
Socialization – Crucial in pups 16 weeks and under
Training – Basic obedience, etiquette of behavior in social setting
Shelter – Protection from weather extremes, wind, and precipitation
Bedding – Pets benefit most from having their own beds
Crate – House training, safe space, alone time, transportation
Veterinary care – Preventative care such as vaccinations, annual check-ups, emergency or urgent attention
If you can provide exercise appropriate for the breed and activity level of a dog, most can live with you in an apartment. A yard is ideal as an option for your dog to stretch its legs without you having to take it out each time. However, you can provide a good canine home without a designated yard.
The other challenge potential dog owners face is time. You must designate quality time for your dog, regardless of whether it was designed as a companion pet, working animal, herder, or guard dog. An inventive approach such as impromptu training games or adventure tracking sessions can make up for a small yard or occasional days where you had to cut a walk short. Always consider breed-specific legislation in your town or residential complex before adopting any free dogs. Guard dogs, bully breeds, and animals over a certain weight may be forbidden by your rental or blacklisted by an insurance company.