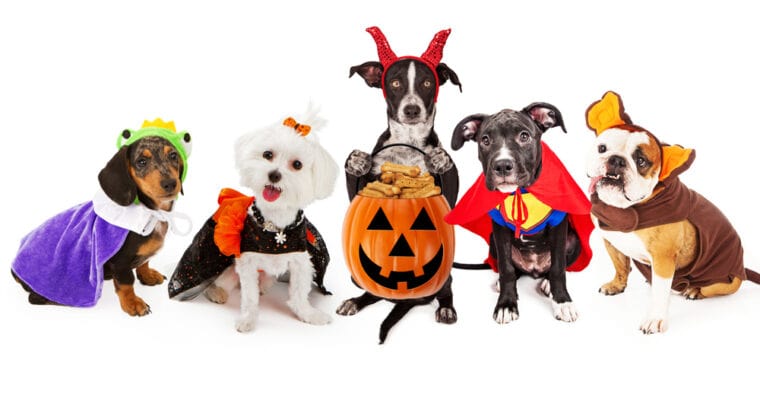 Halloween is a Fun Holiday to Dress Your Dog in a Costume / Photo: GoodFocused Shutterstock.com
Best Halloween Costumes for Dogs
Trick-or-Treat! Your dog enjoys getting tasty treats on Halloween just as much as you do. Make your dog join in on the family fun as you navigate through your neighborhood collecting candy and doggie treats. Dressing dogs in costumes and participating in trick-or-treating has become so popular that some households even give out doggie treats as well as human treats. Are you ready to find the perfect Halloween costume for your dog? Keep reading to explore the options!
Safety Tips for Dressing Your Dog: Before you start dressing up your dog, it's important to consider their comfort and safety. Make sure the costume isn't too tight or too loose, and always avoid costumes that have small, chewable parts that your dog might try to eat.
Halloween Costumes for Girl Dogs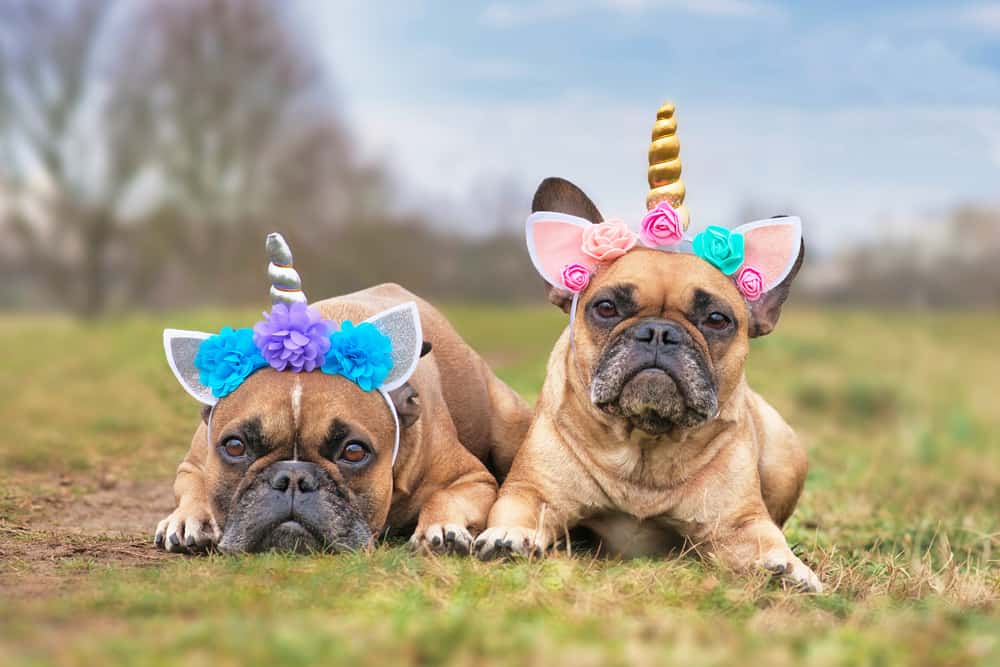 Most dog parents think of dressing their girl dog in a princess dress for Halloween. While this offers a cute Disney princess vibe, there are also many other options that might suit your pet better.
Ideas for Girl Dog Costumes
Here are girl dog Halloween costume ideas to choose from:
Wonder Woman
Minnie Mouse
Butterfly Fairy
Snow White
Little Red Riding Hood
Supergirl
1950s Poodle Skirt
Hawaiian Hula Girl
Belle from Beauty and the Beast
Care Bear
Angel
Unicorn
Tinker Bell
Witch
You can also make things more fun by having the entire family dress up in the same theme based on a movie or television show. For example, a woman can dress up like Elle Woods from the movie Legally Blonde and dress her dog in a similar pink costume.
Halloween Costumes for Boy Dogs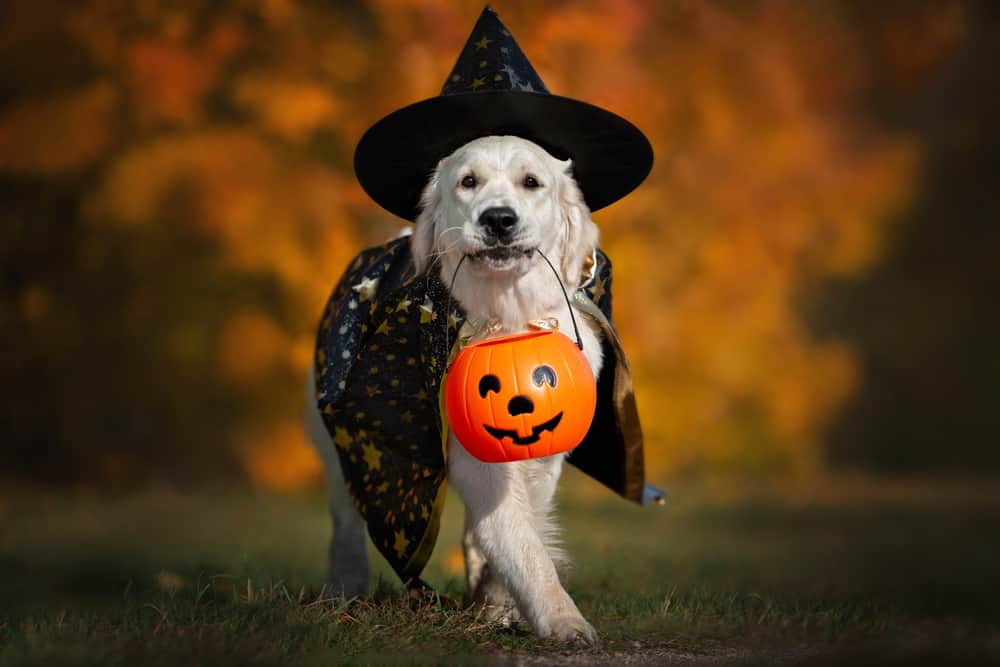 As a pet parent to a boy dog, you need to find a costume that suits your dog's personality or alter ego. For example, if your dog loves when the UPS delivery arrives, dress your dog in a UPS costume for Halloween.
Ideas for Boy Dog Costumes
Here are more boy Halloween costume ideas to choose from:
Ghostbuster
Chucky Doll
Prisoner
Lobster
Woody from the Toy Story movie
A Pumpkin
Olaf from the Frozen movie
A Teddy Bear
A Monkey
Peter Pan
Superman
The Pope
Mail Delivery Person
A Lion
Prince Charming
A Shark
Beetle Juice
A Professor
A Pirate
An Astronaut
A fun idea for the entire family is to dress up like the characters from the Minions or Despicable Me movie. Your dog and the entire family can dress up like Minions. If you have more than one dog, you can dress them in costumes that complement each other like Batman and Robin.
Super Hero Halloween Costumes for Dogs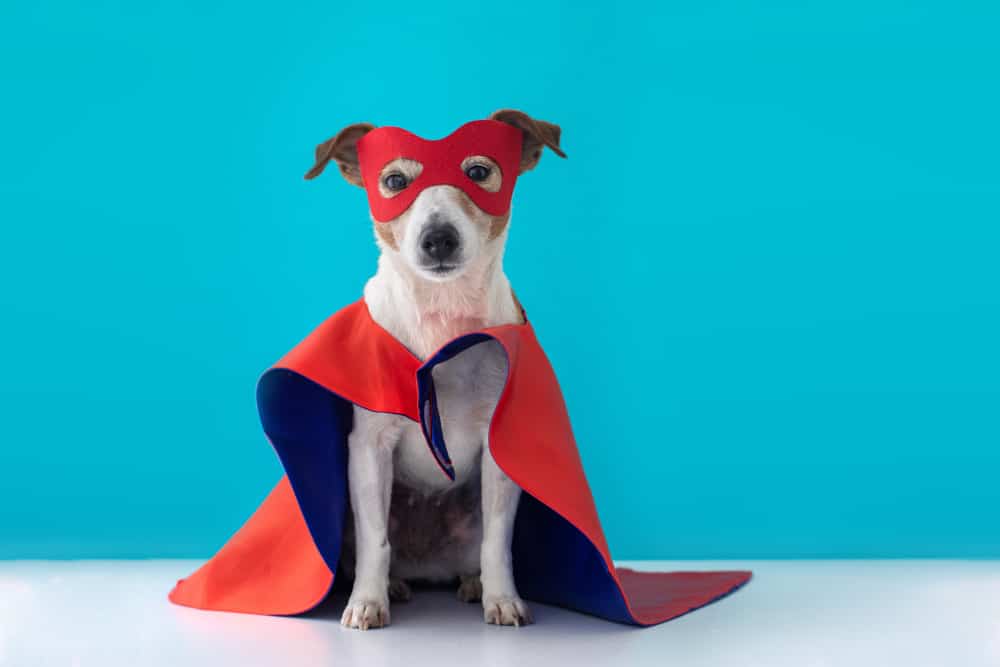 Is your dog your superhero? Chances are your dog has been by your side through very difficult times in life and helped give you emotional support, which makes them a hero in your life. This Halloween, dress them up in a superhero costume!
Ideas for Superhero Costumes
Here are superhero costume ideas to consider for your dog:
Superman
Batman
Robin
Captain America
Iron Man
Spiderman
Wonder Woman
Batgirl
Buzz Lightyear
The Hulk
Thor
Wolverine
Deadpool
To make things more fun, if you have more than one dog you can dress them up as different Marvel superheroes and ask other pet parents in the neighborhood to do the same. You can create a Marvel Superhero club.
Funny Halloween Costumes for Dogs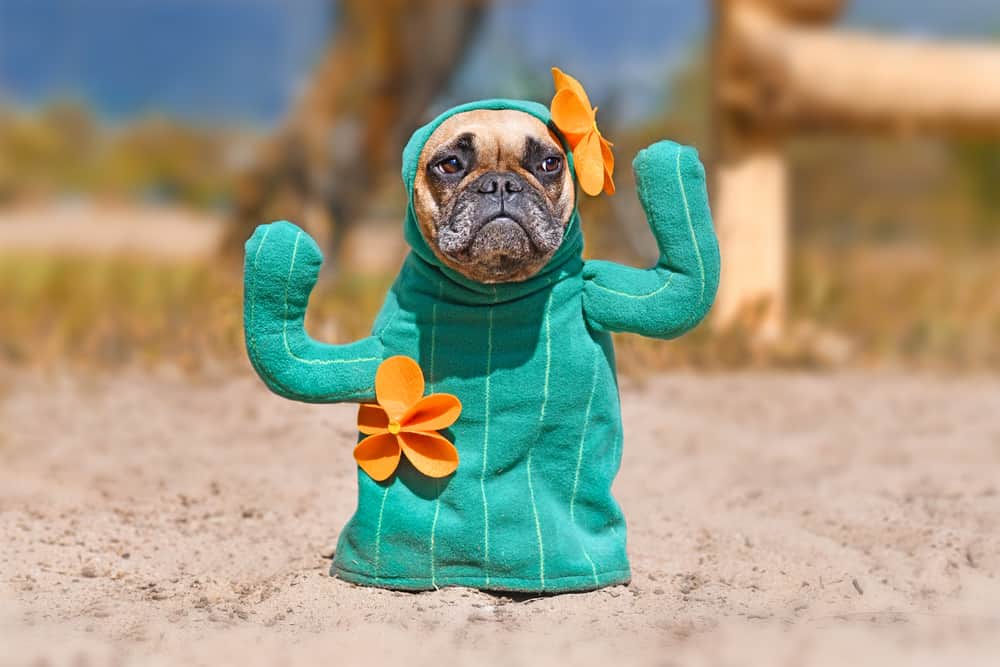 Have you ever seen a dog in a funny Halloween costume and laughed so hard you never forgot it? If so, your dog can bring laughter this year and brighten others' Halloween!
Ideas for Funny Costumes
Here are some funny Halloween costumes to consider for your dog:
Lobster
Cactus
Hot Dog
Bumble Bee
Red Riding Hood and the Wolf
An old Man or Woman
Starbucks Coffee Cup
Tootsie Roll Candy
An Elephant
Dracula
Scooby Doo
A Cow
A Scarecrow
A Turtle
A Political Figure
An Octopus
Winnie the Pooh
A Chef
A Seal
A Dinosaur
Salt and Pepper Shakers (for 2 dogs)
Santa Claus
A Ghost
A Frog
A Horse
A Ballerina
It's best to choose a dog Halloween costume that brings laughter and joy to the festive day. Try to think of your dog's personality traits and match them with a great costume. It's also fun to consider the expression your dog has on their face, such as a serious look or a smile, and choose a costume that will match their vibe.
When choosing or making a costume for your dog, make sure it fits properly and there is room for your dog to feel comfortable. Avoid any tight-fitting clothing or strings around the neck and head to prevent injury. Also, always supervise your dog while they're in costume to ensure they're safe and comfortable.
Are you ready to choose a Halloween costume for your dog? Get started today and make this Halloween a memorable one for your furry friend!